Christmas at the Lake-Top Things to do during the Holiday Season
Published | Written by Erin Epperson
December 17, 2021
It's the week before Christmas and holiday events are in full swing at the Lake of the Ozarks. Whether you're a life-long lake area resident or are new to the area, you know that local events and small businesses are the backbone of our community.
Free Photos With Santa
Saturday, December 18, 2021
11AM-2PM
Fort 54 Paintball
651 Hiland Cir. Osage Beach, MO 65065
Grab the family including your pets and join us at the Fort 54 Event Park for a day of Christmas fun! FREE pictures with Santa, ping pong, corn hole, putt-putt, and a special opportunity to shoot the Grinch! Stay warm with our many fire pits, a bowl of chili, apple cider, or a cup of hot cocoa! We look forward to sharing the holiday cheer with you and yours!
Christmas Comedy Showcase
Saturday, December 18, 2021
7-9PM
Great Stone Coffee
1375 State Hwy KK Osage Beach, MO 65065
Come out for a cup of delicious coffee and a laugh at Great Stone Coffee! Great Stone is hosting a Christmas comedy night presented by Ramshackle Entertainment. Tickets are available here.
Christmas Lights
Now - Jan 2, 2022
5:00 pm - 9:00 pm (10:00 pm weekends)
Laurie Fairgrounds
1 Fairground Rd. Laurie, MO 65037
One of the biggest local light displays is the Enchanted Village of Lights at the Laurie Fairgrounds. The lights will be on display until the end of the year. Check them out before the end of the season!
Christmas Eve Candlelight Service
Friday, December 24
5:30 and 7:00PM
The Church at Osage Hills
5237 Osage Beach Pkwy Osage Beach, MO 65065
Celebrate the true meaning of Christmas at The Church at Osage Hills. Two candlelight services will be held on Christmas eve at 5:30 and 7PM. This can be joined in person or virtually!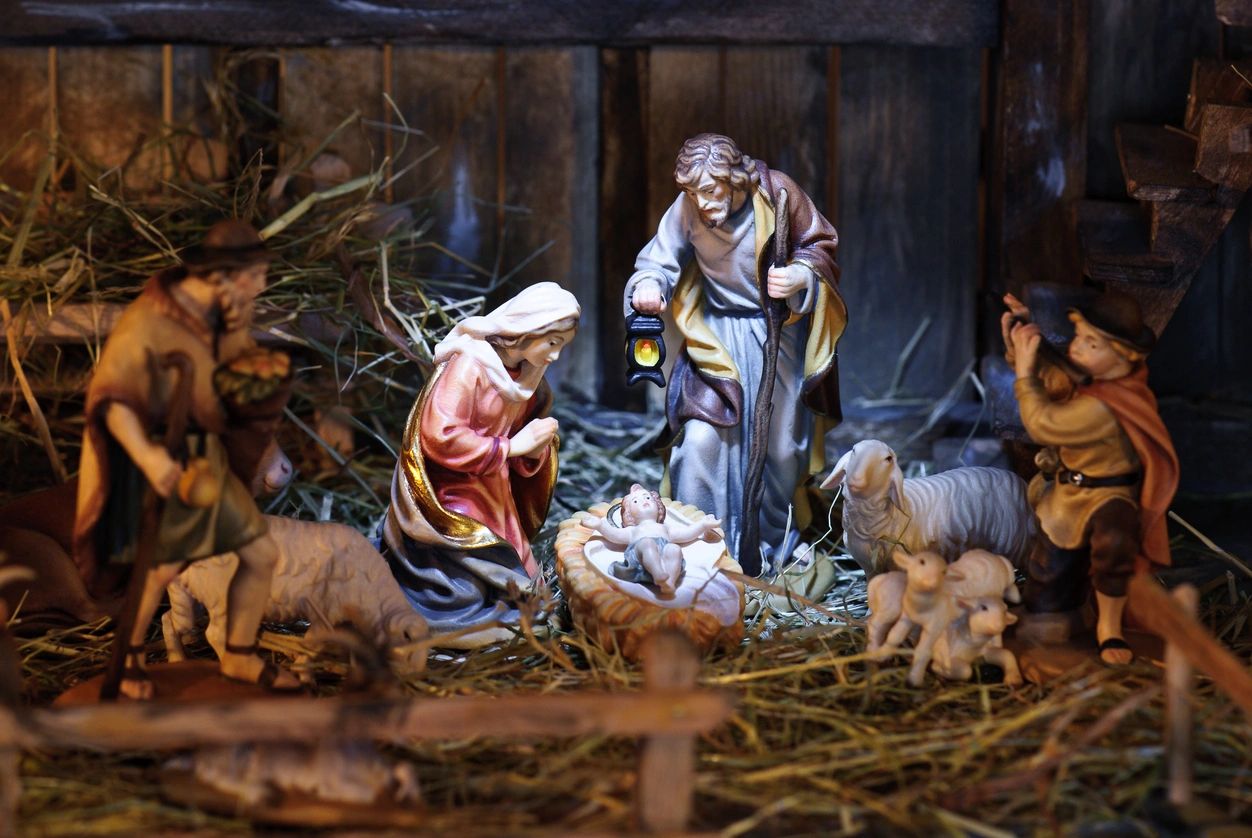 Christmas Village and Ice Skating
Now-December 19
The Ice at Old Kinderhook
678 Old Kinderhook Dr. Camdenton, MO 65020
Make plans to spend time with family and friends this holiday season as we kick off the holidays on The Ice at Old Kinderhook with family-friendly events and; beautiful Christmas music. Create some great memories with your family and friends that will last a lifetime.
This event is open to the public. Come join the fun!
Please note, for all non-hotel guests, it is $5.00 per child to participate in the Christmas Village Activities
Food, beverage, ice skating, and skate rental fees apply. Rooms available in The Lodge at Old Kinderhook.
573-317-4314 to speak directly to Front Desk Representative.
Christmas Feast
Dec 24, 2021
4:00-9:00PM
HK's Restaurant & Bar @ The Lodge of the Four Seasons
315 Four Seasons Dr Lake Ozark, MO 65049
If you aren't looking forward to cooking on Christmas Eve, head on over to The Lodge of Four Seasons for a delicious dinner that will make this year memorable!
Related Articles
Keep reading other bits of knowledge from our team.
Request Info
Have a question about this article or want to learn more?